Join
The Northern Virginia Bird Club (NVBC) totals nearly 500 members. We look forward to seeing you on our field trips and at our evening meetings. Beginning birders are welcome on all field trips. Birding is a great all-season hobby.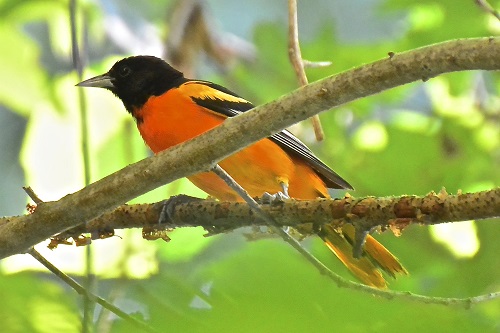 JOIN OR RENEW: NVBC dues are $10 for Individual and $15 for Family Membership, on a calendar year basis. Members receive The Siskin, the newsletter of the club, issued in February, April, August, and November. It includes field trip information, interesting articles and other birding news. Click here for a printable version of the membership form in PDF format. The form including a check for dues can be mailed to: Northern Virginia Bird Club, Attn: Membership, P.O. Box 5812, Arlington, VA 22205-0812.
===========================================================
CHOOSE A MEMBERSHIP TYPE
OR
MAKE A DONATION
===========================================================
MAKE A DONATION: The NVBC is a 501(c)3 organization to which donations are tax deductible.  We are not conducting a donation campaign, but do receive occasional donations and questions about gifts.  Donations to the club have been used to supplement the dues and BWD income to fund our ongoing programs and club costs.  Any donations made to the Club in fiscal year 2018-2019 will be designated for our Educational Grant and Scholarship program.
Donations for the Val Kitchens Memorial Educational Grant Program
The 2018 Val Kitchens Memorial Education Grant was awarded to Community Cloud Forest Conservation in Guatemala to support their "Kids and Birds" program. This program focuses on schools within two Important Bird Areas in the cloud forest region of the Guatemalan central highlands. Kids and Birds uses Cornell's BirdSleuth curriculum to introduce kids to conservation biology, citizen science and ecology through birds. Our grant of $500 funds the costs for a class of sixth graders to participate in the program. We hope to be able to continue such grants in the future to encourage the preservation or restoration of habitat and the education of young people about birds and their ecology. In light of this, the Board has decided that any donations made to the Club in fiscal year 2018-2019 will be designated for our Educational Grant and Scholarship program. Making an online donation is easy. On the Club website, under the "Join" tab, you will find a button labelled "Donate" to make a contribution via PayPal. Or you can make a contribution by check. Please note on the check if you want to specify it as a donation as opposed to dues. Send to the Club PO address. We hope to continue to provide educational opportunities on both local and broader levels. If you know of a potential candidate for the young birder scholarship or a worthy conservation program of the Americas that should be considered, please contact us at lgmeade@gmail.com.